Kemper CPA Group Named to Forbes' American's Best Tax and Accounting Firms List for 2023
Kemper CPA Group Named to Forbes' American's Best Tax and Accounting Firms List for 2023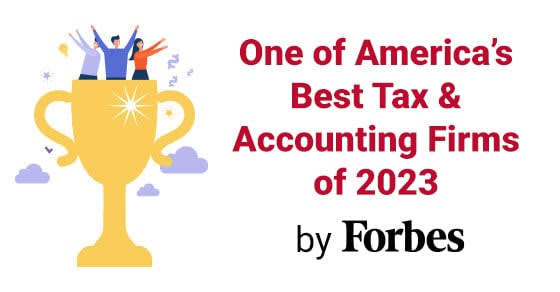 Forbes has again named Kemper CPA Group as one of America's Best Tax and Accounting Firms. The list includes firms recommended for both tax and accounting, and Kemper was included in both categories, a distinction shared with only 159 other firms in the nation. Kemper CPA Group also earned this distinction in 2022.
Forbes partnered with Statista, a market research company, to create a list of the most recommended firms for tax and accounting services in the U.S. based on surveys of accounting and tax industry peers and their clients. Approximately 4,400 recommendations were considered in the final analysis, which yielded Forbes' list of 240 firms.
Headquartered in Evansville, Indiana, Kemper CPA Group was one of only five Indiana firms to be included on the list, with the other four firms located in the Indianapolis and Fort Wayne metro areas.
Read the full Forbes' America's Best Tax and Accounting Firms for 2023 list.